How to care for your denim
AGOLDE and Citizens of Humanity pieces to last a lifetime, both in how they're designed and manufactured. Part of that is how you take care of your pieces. Whether it's your favourite denim jacket, skinny jeans or distressed straight leg – we want you to be able to love and keep your jeans for as long as possible.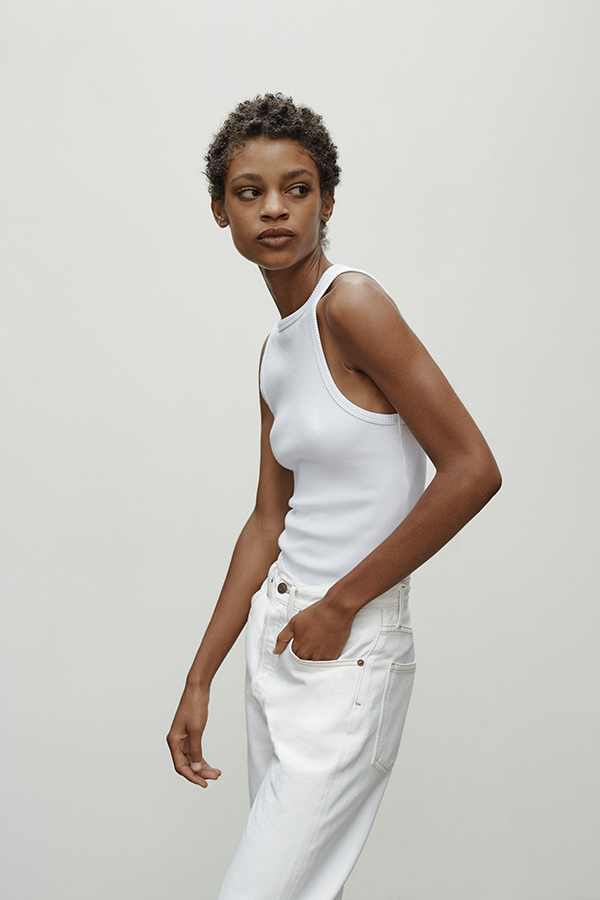 1. It's okay to skip a wash
Washing every 10 times a product is worn instead of every 2 times reduces energy use, climate change impact, and water intake by up to 80%. When it comes to washing, turn your garments inside out in a cold wash to their colour and shape. If your jeans don't need a wash, we recommend spot cleaning to keep them looking fresh.
2. Don't tumble dry
Exposing your denim to direct heat will damage the fibres over time and shrink your denim, reduce your impact to climate change and dry your denim naturally! Once your garment is clean, shake your denim out and lay your garments flat to dry in the shade as sunlight may distort the colours. If you need to soften your denim after drying, iron your denim in side out!
3. How do you pull up your jeans?

When putting on your favourite pair of jeans, refrain from using the belt loops to pull them up! Always pull your jeans up by the waistband, a much stronger part of the garment that won't tear when tugged. After wearing your jeans every single day for years, we're sure they'll show some signs of love & wear! Don't part with them and instead, repair your rips and tears.